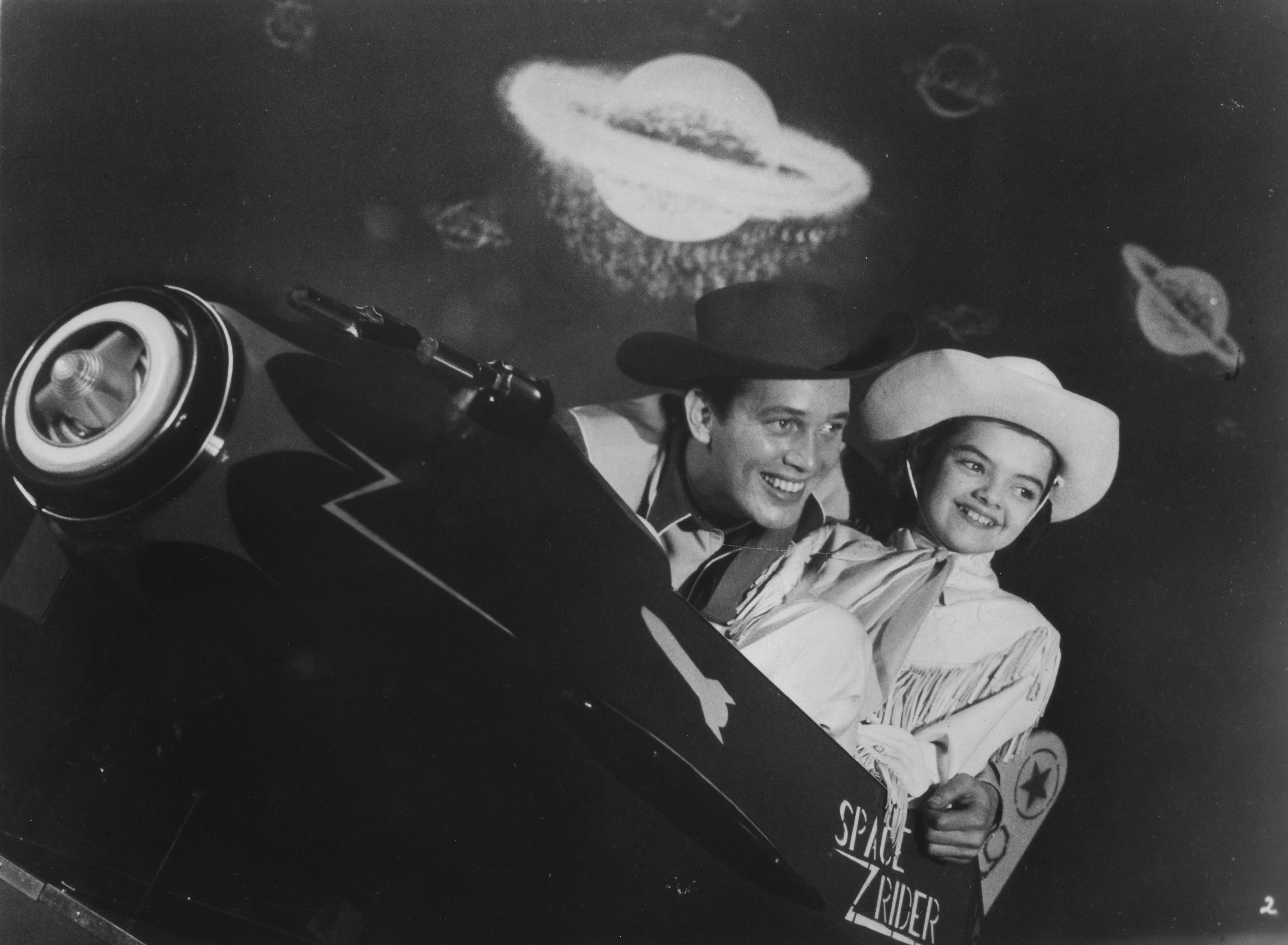 Sunday, May 4 at 7:00 p.m., UCLA Film & Television Archive will premiere one of the most unlikely jewels in its comprehensive film series, "Robert Altman: A Retrospective," the low budget country musical, Corn's-A-Poppin' (1956).
Produced in the mid-'50s before quickly vanishing into obscurity, Corn's-A-Poppin' presents a down-home twist on the backstage musical: marketing man Waldo Crummit  attempts to bankrupt the Pinwhistle Popcorn Company with an ill-advised TV show, only to find himself with a hit on his hands when the host reveals an unecpected aptitude for song.
The film marks an important transitional step in Altman's career and, "is a fascinating rarity that reveals a lot about regional independent filmmaking and the energetic, creative milieu from which its co-screenwriter, Robert Altman, sprang," said Shannon Kelley, Head of Public Programs for the Archive.
With the film's original negative long lost, Corn's-A-Poppin' was recently restored from its best surviving elements by the Northwest Chicago Film Society, with funding from the National Film Preservation Foundation. 
"A few years ago, we had the opportunity to acquire a 35mm print of Corn's-A-Poppin' from a Kansas estate sale, said Kyle Westphal, Vice President, Northwest Chicago Film Society.  "The print hadn't been touched since 1959, so it was in great shape.  The few missing frames were replaced with footage from another print.  For the first time, a complete copy of Corn's-A-Poppin' could be assembled."
The Archive is pleased to be able to share this long-lost chapter of Robert Altman's career with Los Angeles audiences at the Billy Wilder Theater this weekend.  "Robert Altman: A Retrospective" screens through June 29, 2014.
—John Kostka, UCLA Moving Image Archive Studies.