We are saddened to announce the passing of Audrey L. Wilder on Friday, June 1st, in Los Angeles. Mrs. Wilder was an actress at Paramount Pictures (billed as Audrey Young) in the 1940s, and later the beloved wife of the Academy Award-winning screenwriter and director Billy Wilder. UCLA Film & Television Archive's theatrical home, the Billy Wilder Theater, was made possible by an exceptional gift from Mrs. Wilder. Designed by Michael Maltzan, the venue opened in 2006 to coincide with the centennial anniversary of the filmmaker's birth.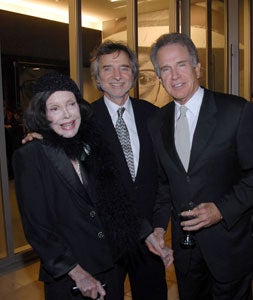 The Wilders were long-time residents of Westwood, and Audrey's vision created a state-of-the-art setting for Angelenos and visitors from around the world to experience not only the Archive's renowned film exhibitions, but also the rich public programs of the Hammer Museum.
On the occasion of the theater's opening, Audrey said, "Billy would have been so proud to have this superb theater bearing his name open right in our own neighborhood of Westwood… While film may have been his passion, his other love was art. I hope [the theater] serves to enrich the cultural life of the city through film, art and conversation. And Billy would have been so relieved to get the tax break."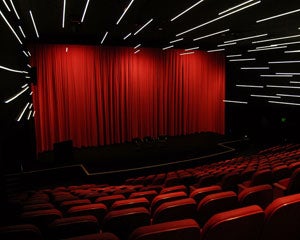 Audrey was born in Los Angeles on October 30, 1922; her father and uncles were set builders. She began her career as a singer with the Tommy Dorsey Band and often sang onscreen, including 1946's Blue Skies. She met her husband Billy when he was directing The Lost Weekend (1945), and they were married in 1949.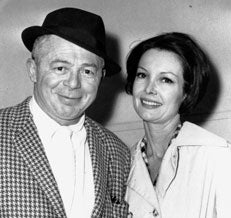 Billy recounted their meeting in a 2001 interview with director Cameron Crowe. "She was under contract to Paramount, and I was a director. They sent her to the set to play a small part as a hatcheck girl. I said, 'Stand here, hand him [Ray Milland] his hat.' ... I was directing a scene in The Lost Weekend where Ray Milland goes into a nightclub and he gets boozed.... Then I saw the arm of the hatcheck girl come in, with the hat of Ray Milland. They throw him out, then they take the hat and throw it out with him too. And I only saw the arm, and I fell in love with the arm."
They were married for 53 years. Billy Wilder died in 2002.
A private memorial is planned.