I recently re-viewed Miloš Forman's 1968 Academy Award nominee for Best Foreign Language Film, The Firemen's Ball (Hoří, má panenko, 1967) for a talk at the Wende Museum in Los Angeles. I hadn't seen the film since the early 1970s, when I wrote a paper as an undergraduate at the University of Delaware on the Czech New Wave for one of my first film studies classes. "Banned forever" in Czechoslovakia after Russian tanks ended the so-called Prague Spring in August 1968, the film achieved international success and has become one of the signature masterpieces of the New Wave. The film's tragic-comic essence and its absurdist irony is already revealed in the pre-credits sequence when a beautifully hand-painted banner goes up in flames, even before the firemen's ball in a provincial town in Bohemia has begun, because of a stupid argument between two of the ball's uniformed hosts, who are also unable to use a fire extinguisher. The film's Czech title translates to It's Burning, My Darling, and so it does.
Miloš Forman is best known in this country for his multi-Oscar winning American films, One Flew Over the Cuckoo's Nest (1975) and Amadeus (1984), as well as Hair (1979), Ragtime (1981), and The People vs. Larry Flint (1996), but only his first film in exile, Taking Off (1971)—a vastly underrated comedy—matches the closely watched social dynamics of his Czech tragic-comedies, like Black Peter (1964), The Loves of a Blonde (1965), and The Firemen's Ball. Shot in a cinéma vérité-esque style by cameraman Miroslav Ondríček, The Firemen's Ball observes an aging group of fire fighters who organize a ball to honor their longtime chief with an award, during which all the prizes for the lottery, as well as the gold-plated award, are stolen. An ad hoc beauty contest ends in chaos, when a fire breaks out in a neighboring house, which the firemen are again unable to extinguish. Many perceived the film to be an acidic critique of Czech Communist Party bureaucrats and a kleptocratic economic system, based on the petty larceny of its workers. Not only was the film banned after a short run in 1968, Italian producer Carlo Ponti, who had financed the film, demanded his money returned, which would have put Forman in jail, had not François Truffaut seen the film and purchased the rights from Ponti, thus guaranteeing its successful distribution in the West.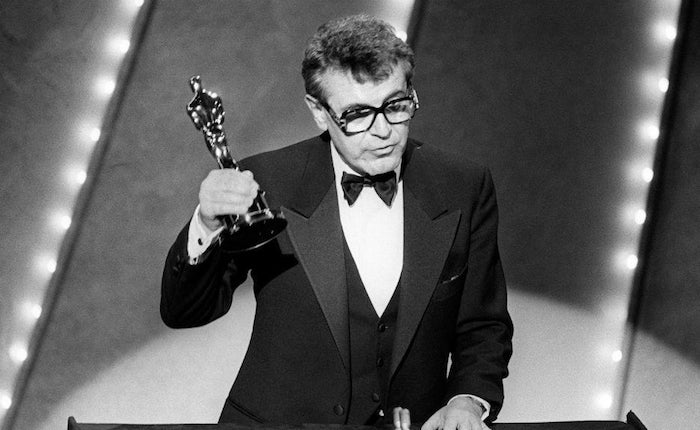 The Czech New Wave developed in the years 1962 to 1969, although many of the films produced were banned after the Soviet Union and its "Socialist Brothers" invaded the country on August 21, 1968; as many as 70 films were either never released or locked away in the vaults. The Nová Vlna was both an art film movement and a national revolt again the strictures of the Stalinist-imposed aesthetics of Socialist Realism, and appeared as a result of a number of factors.  First, a degree of liberalization occurred within the cultural politics of the Czechoslovak Communist Party, which allowed for filmmakers to refer again to the pre-World War II artistic and literary traditions of Surrealism and other modernist -isms, a tendency that accelerated with the ascendency of Alexander Dubček as Communist Party Chief in January 1968. By that time, Antonín Novotný, who had been Communist dictator since 1953, was perceived as a Stalinist hardliner out of touch with the people and the times. A watershed moment was the Franz Kafka Conference in Liblice in 1963, which finally acknowledged the historical existence of Kafka and Czech Surrealism in the 1920s and 1930s, followed by the 1967 Congress of the Czechoslovak Writers Union, which demanded that writers no longer be subject to Party censorship. Secondly, the reception of the French New Wave certainly influenced a new kind of art cinema in all of Europe, whether in the West or in Warsaw Pact countries. Films became more open-ended in their narrative structures, privileged location shooting, small, more mobile cameras and sound equipment, the use of amateur actors, and everyday subjects. Thirdly, the role of the State-sponsored film school, FAMU (Filmová a televizní fakulta Akademie múzických umění), which produced nearly the whole generation of young New Wave filmmakers, including Miloš Forman, Vĕra Chytilová, Evald Schorm, Jiří Menzel, Jan Nĕmec, Juraj Herz, Jaromil Jireš, Ivan Passer, Pavel Juráček, Ester Krumachová, Juraj Jakusbisko and Dušan Hanák. Many were trained by a veteran Czech director from the 1930s, Otakar Vávra, who also encouraged his students to search for new modes of expression.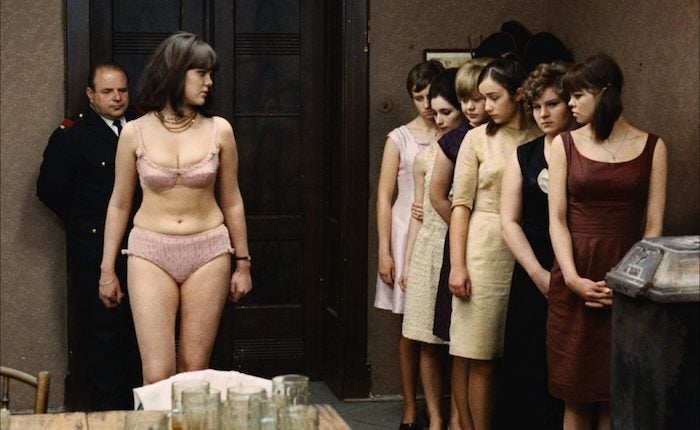 Miloš Forman and his scriptwriters, Ivan Passer and Jaroslav Papoušek, were all FAMU graduates, as was their cameraman, Miroslav Ondříček. Born in Čáslav, a small Bohemian town southeast of Prague, Forman was orphaned in 1942 when his parents were arrested and murdered by the Nazis in concentration camps, because of their involvement in the Resistance. Forman matriculated at FAMU in 1950 and gathered practical film experience working for Martin Frič and Alfréd Radok, famous for his Holocaust film, Distant Journey (1950). Forman directed his first feature, the documentary Audition (1964), which like all his Czech work, is characterized by a documentary approach to the material that exposes both the frailties and absurdities of human existence. It is also that documentary point of view, observing without necessarily commenting that informs The Firemen's Ball, its camera constantly in the thick of things, as the townspeople dance and the firemen attempt to impose order on a situation that has gotten completely out of control.