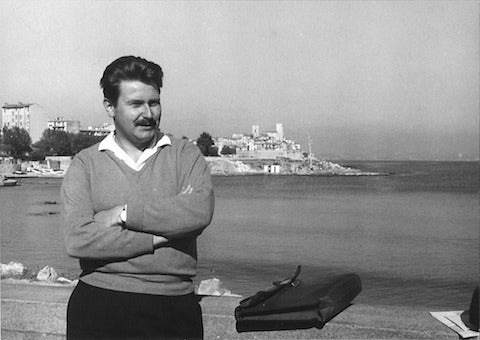 I last saw Freddy Buache at the Congress of the International Federation of Film Archives (FIAF) in Lausanne, Switzerland, on April 11th this year. Buache, who was one of the giants of the film archive field, a friend and contemporary of Henri Langlois, was there to greet Jean-Luc Godard, who was receiving a FIAF Award, while Buache was named Honorary Member of FIAF for Life. Little did we know that it was also a last goodbye to the former director of the Cinémathèque Suisse, who had served the cause of film culture and film preservation for more than 70 years. Freddy Buache died on May 28 in Switzerland.
Buache belonged to the pioneering generation of film archivists who were essentially cinephiles and film collectors interested in showing their treasures. Before the age of television, old films were virtually impossible to see and mainstream cultural institutions and governments often considered cinema a crass commercial enterprise, not worthy of serious intellectual consideration. Freddy Buache, like Henri Langlois in Paris, James Card in Rochester, Jacques Ledoux in Brussels, Maria-Adriana Prolo in Turin, Gerhard Lamprecht in Berlin, and Jan de Vaal in Amsterdam, was a lover of cinema, engaging the medium from many different angles, as a critic, a film historian, a film exhibitor, a friend of film directors—like Godard, Luis Buñuel, and Theo Angelopoulos—and an archivist.
Freddy Buache and Jean-Luc Godard
Born in Lausanne in 1924, Buache studied at the Collège scientifique et école de commerce in Lausanne, but a meeting with Henri Langlois at an international cinema conference in 1945 in Basel led Buache to form a film club in Lausanne in 1946. In 1948, the Cinémathèque Suisse was founded and joined FIAF, with Buache becoming its director in 1951. He was elected to the Executive Committee of FIAF in the years 1955-1957, and even served as its treasurer one year. Surprisingly, given the close ties between Buache and Langlois, Buache initially remained in FIAF when Henri Langlois left in 1959 after a serious spat with Ernest Lindgren from the British Film Institute, taking Rochester and Tokyo with him. However, Freddy did leave FIAF in 1962, not returning until 1975, when he was elected again to the Executive Committee.
In 1979, Buache organized a FIAF Congress and symposium dedicated to independent and avant-garde film in the 1920s, in commemoration of the 1929 "Congrès du cinema independent" at the Château de la Sarraz. In attendance were filmmakers Ivor Montagu, Joris Ivens, Jean Painlevé and Henri Storck, who had all come to the original conference, along with Sergei Eisenstein, Hans Richter and many others. The ambitious film program screened more than 75 classics from the period. Many of these films, including works by Herman Weinberg, Manoel Oliveira, Manus Franken, Eugene Deslaw, Francis Bruguière and Jay Leyda had been forgotten by history. The two volumes edited by Buache, Travelling 55/56. Cinema Independent et d'Avant-Garde (1979), began the process of reevaluating pre-World War II avant-garde cinema.
Meanwhile, the archive in Lausanne continued to grow, as Buache travelled the country looking for films, screening them for all kinds of audiences, as well as building a home and screening space in Lausanne's Casino de Montbenon and an film vaults at Penthaz. This year the Cinémathèque Suisse opened a brand new archive facility in Penthaz, which FIAF delegates had the privilege of visiting before the official opening.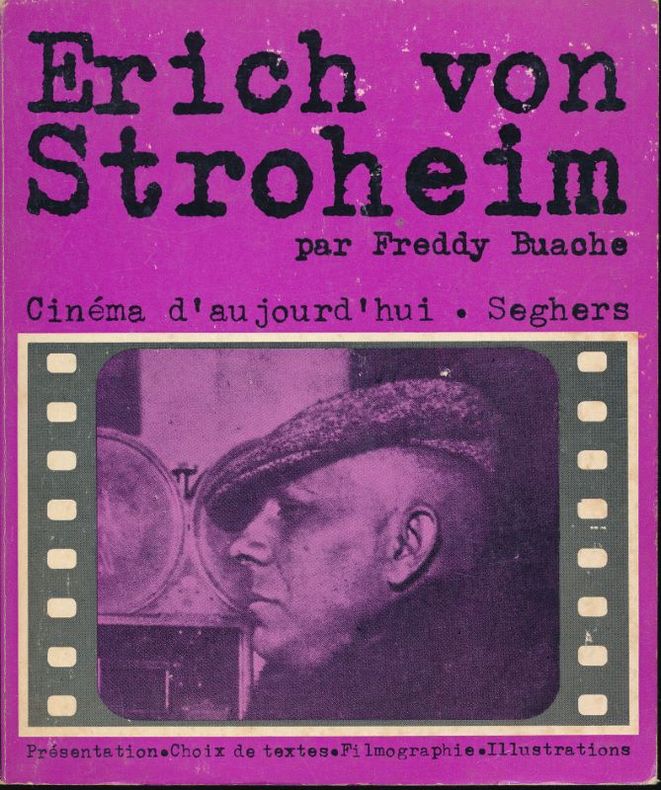 Freddy Buache formally retired from the Swiss film archive in 1996, but he had long since removed himself from the day to day operations, spending more time writing film histories. Many of his books are classics, including: G.W. Pabst (1965), Erich von Stroheim (1972), Cinéma suisse, (1974), Luis Buñuel (1976), Cinéma italien:1945-1979 (1979), Cinéma allemand, 1918-1933 (1984), and Michel Simon, 1895-1975 (1991).
Apart from his work as an archivist and historian, Freddy Buache also directed the Locarno Film Festival from 1967 to 1970, receiving an Honorary Golden Leopard in 1998. He also contributed countless essays and reviews to Lausanne's local newspapers, and was known for his left-wing views on the one hand, and his fierce nationalist partisanship for new Swiss filmmakers on the other, proselytizing for their cause at the Cannes Film Festival. 
Regrettably, my own relationship with Freddy was that of a distant observer. All the years I saw him at FIAF, I was always afraid to approach him, because of my weak French and his own status as a legend. He could be an intimidating presence. Swiss film culture owes him everything.