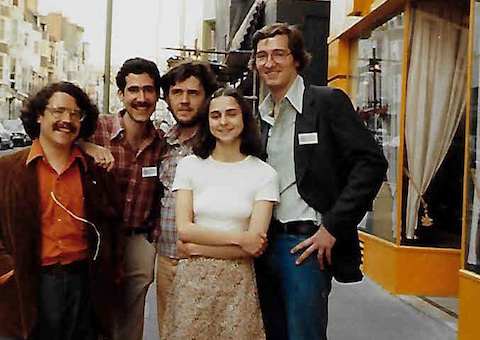 Tom Gunning (left), Jon Gartenberg (second from left), Jan-Christopher Horak (right) and colleagues in Brighton, 1978.
There is general agreement that the "Cinema 1900-1906" symposium held at the 1978 International Federation of Film Archives (FIAF) Congress in Brighton, England, helped bring about a sea change in the writing of film history, and has even been called "one of the founding myths of the New Film History" (Philippe Gauthier). Certainly, the symposium, which gathered together numerous young film scholars and international archivists, changed forever the way we look at early cinema. Previously, historians had referred to this period as "primitive" cinema. Virtually all classical film history texts had relegated that era of film history to the dustbin, since it was considered artless and unformed. This label of "primitive" was of course based on a teleology: film historians, attempting to justify that film had become an art, needed to demonstrate an evolution that was based on an ideal construct of what they thought the art of film should be.
After FIAF Brighton, the basis for writing film history became empirical research and the close reading of films and paper documents, rather than informed connoisseurship.
FIAF Brighton also emphasized the need to preserve and make good film prints. Previously, only washed out paper prints on 16mm or badly duped 16mm Blackhawk prints of Edwin S. Porter, Lumière brothers and Georges Méliès films were the norm. Over three days, participants feasted on more than 100 35mm prints, many of them newly struck, most not more than a few minutes in length, preserved thanks to conference organizer David Francis, the British Film Institute and the Library of Congress. Thus, archival preservation pushed film history forward. Ironically, FIAF Brighton also featured a concurrent symposium on film-to-videotape transfers for preservation, a practice then in its infancy, which soon proved to be a bad idea.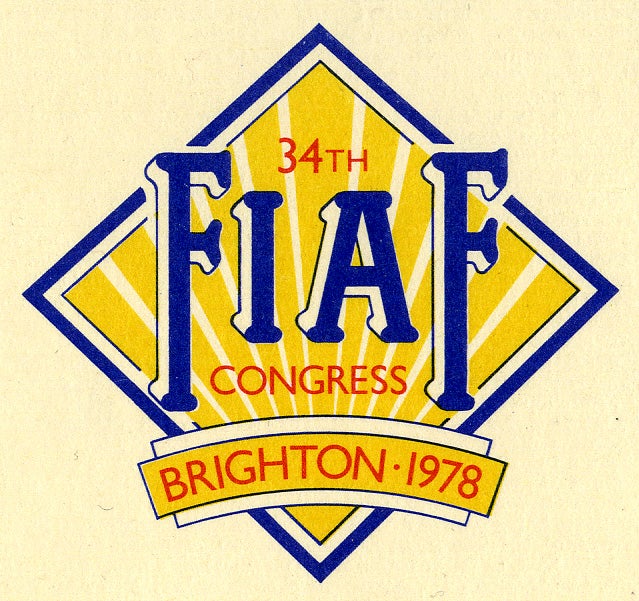 My own attendance in Brighton was more an accident than by design: a graduate student in Münster, Germany at the time, I went to FIAF Brighton for a job interview, without thinking too much about the symposium topics. However, I was soon fascinated with these views from the turn of the last century. It became a career-changing event: in 1980, I presented my symposium notes at a German colloquium, organized by the Münster Working Group for Semiotics, following it up in 1985 with a formal article in Film Reader; in 1991, I edited a round-table discussion at FIAF Lisbon that revisited Brighton on its 10th anniversary.  Now on its 40th anniversary, I'm trying to remember how I experienced Brighton at the time. Happily, I found I had actually taken some notes in the diary I kept, which I'm quoting here only slightly edited:
"29 May: I arrived in Brighton at 11:30 a.m. after travelling all night by train/ferry from Germany, reading E.L. Doctorow most of the way, not realizing that a few hours later I would be thrown into that fictional early 20th century world. Went to the Orient Hotel just as all the FIAF delegates were leaving the morning general assembly and saw some familiar faces, like Larry Karr. The afternoon symposium at the Brighton Theatre was chaired by Barry Salt who discussed the progression of cinema between 1900 and 1906 from one shot to multi-shot films, utilizing examples from Pathé and British Brighton School productions. The films of G.A. Smith, James Williamson and other Brits were most impressive, a look into a lost world. In between, I had a long talk with Liam O'Leary from Dublin, who George (Pratt) had warmly recommended I search out. Also saw Eva Orbanz, Paul Spehr, John Kuiper, Eileen Bowser, Walter Fritz and Jon Gartenberg.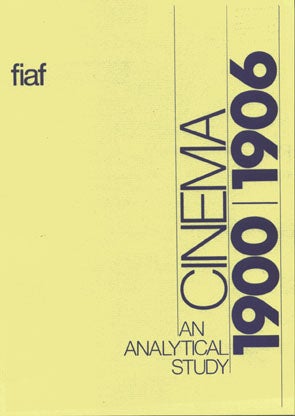 30 May: After a big English breakfast, went to the morning session, chaired by Tom Gunning with help from Gartenberg and Charles Musser. Extremely interesting. Their point: the earliest films do not come out of narrative conventions of dramatic film continuity, but from the magic lantern, living pictures, comics, i.e. an aesthetic of single images connected by themes, rather than the pro-filmic construction of events. This is very important, because it removes the necessity of having to apologize for "primitiveness."  While some of the films have narrative, e.g. Uncle Tom's Cabin (1903), Stolen by Gypsies (1905), the viewer has to know the story to make sense of the images.
31 May: After breakfast, Noël Burch presented in French a Marxist-Structuralist analysis of 1900-1906; popular petit bourgeois influences on the alteration of space-time perception and narrative; then moving to the creation of three-dimensional space and color, showing mostly French examples. In the afternoon, Mario Verdone discussed influences from music halls, magic shows, and circuses, but there were too many examples of similar subjects. Next, Zdeněk Štábla from Prague talked about the socio-political aspects of these films. The films ran almost continuously while the speakers talked, making it hard for me to take notes. 
1 June: … Today we toured the Eastman Kodak Museum in Harrow, where we had a big buffet dinner. They also showed us examples of Kinemacolor, a process invented by G.A. Smith, which used alternating images with green and red filters to produce a color image."
Seeing so many films from a specific period made me realize that the canon as I knew it from film school only represented a slim selection of film history. From that point forward I knew that film history had to be studied vertically and horizontally. But who could have predicted that out of Brighton would come a whole new field of study, early cinema studies, and Domitor, the International Society for the Study of Early Cinema?
Additional information about FIAF Brighton, including original documents and recordings, can be found on the FIAF website.