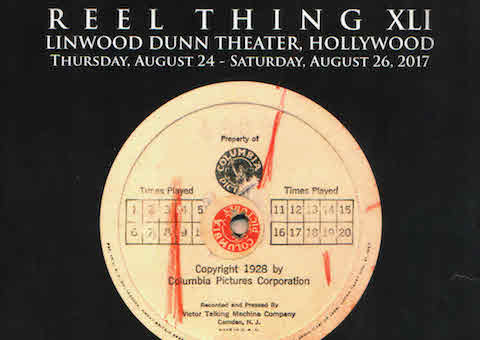 I did a double take when I saw the program for The Reel Thing in Los Angeles, because I was shocked that this was the 41st iteration.  The very first Reel Thing was back at the 1994 AMIA conference in Boston, and I began attending them in 1998 in Montreal, but these days there are as many as three Reel Things a year at various locations.  Founded and organized by two of the most well-respected moving image archivists in the country, Grover Crisp and Michael Friend of Sony, the 2½-day symposium is a consistently engaging mixture of technical and historical presentations.  Held at the Linwood Dunn Theater at the Academy Film Archive on August 24-26, XLI opened with a screening of Henri-Georges Clouzot's restored La vérité (1960), starring Brigitte Bardot, followed by restorations of Sid and Nancy (dir. Alex Cox, 1986) on Thursday, and Scarface (dir. Howard Hawks, 1932) on Saturday night.
Presentations involving all technical aspects of moving image preservation, restoration and management dominate, of course, given that the audience consists to a large extent of moving image techies.  Randal Luckow (HBO) and Steve Kochak (Digital Preservation Laboratories), for example, discussed the cataloguing of digital files and the "wrapping" of metadata in a digital asset system.  Sean Vilbert and Miki Fukushima from Paramount analyzed bit depth when scanning, while Linda Tadic (Digital Bedrock) presented her proprietary system for archiving and managing digital material, which uses an open archival information system.  Andy Maltz from the Academy's Science and Technology Council presented an update on the Academy's Color Encoding System (ACES), which creates standards and best practices for the long-term archiving of digital content.  The less said about their jingoistic case study film, the better.  New restoration technologies were also a hot topic with Mike Inchalik (PurePix Images) and Alexander Petukhov (University of Georgia) introducing their newly improved automatic restoration software (Algosoft), which uses artificial intelligence to make repairs to the image.  In introducing his FILMIC research project, Jim Lindner went one step further, arguing that all present-day digitization technologies scan only the RGB image, but that in fact they should be scanning the whole film object with multi-spectral imaging in order to capture "all the data," including all pixels, physical splices, dirt detection and pH values.  Sony's Bill Baggelaar, on the other hand, analyzed the quality of new High Dynamic Range (HDR) televisions and the electronic masters of classic films that will be necessary to service that market.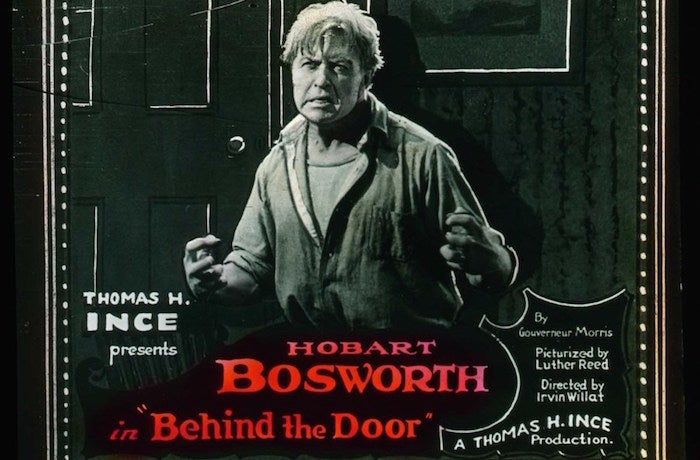 Not surprisingly, reports on new restorations also demanded attention.  The Academy's Josef Lindner talked about the restoration of The Ballad of Gregorio Cortez (dir. Robert Young, 1982), and the archive's work for the upcoming LA/LA program.  Eric Aijala of YCM labs introduced their analog color restoration of Lights of Old Broadway (dir. Monta Bell, 1925), while Robert Byrne did the same for the San Francisco Silent Film Festival's digital restoration of Behind the Door (dir. Irving Willat, 1919).  The restoration team at NBCUniversal, headed by Peter Schade, introduced their digital restoration of Howard Hawks' famous gangster film, Scarface (1932).  Finally, Jeff Lambert celebrated the 20th anniversary of the National Film Preservation Board.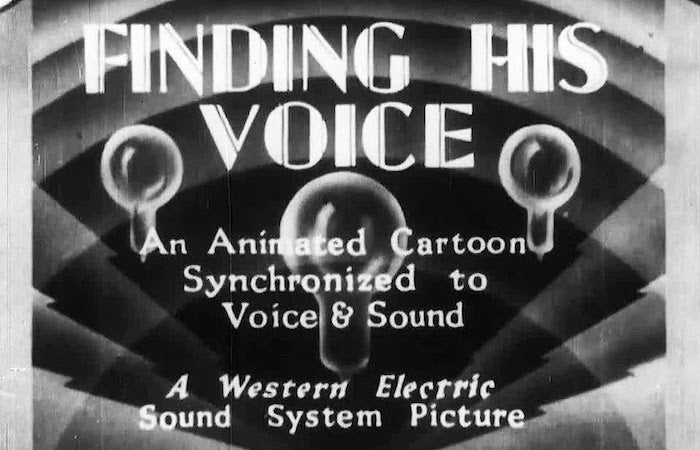 While some of the technical discussions entered water that was too deep for me, I was in my element during the film historical interventions that focused on obsolete technologies.  Joshua Harris from the University of Illinois opened The Reel Thing with his paper on an all-but-unknown inventor of early sound-on-film technology, Joseph Tykociner, who in the early-1920s tried unsuccessfully to market his sound film system.  While Tyociner will always remain a footnote to history, Nicholas Bergh's fascinating research on Western Electric and its role in developing motion picture sound is central to the history of Hollywood film production.  Presenting a wealth of visual and auditory material, including a demonstration of an old theater speaker, Bergh visualized just how sound film production in the classic studio era worked.  Remaining initially in the analog era, Jonathan Erland reviewed the changing frame rates for film projection over the last 120 years.  Finally, Jayson Wall stepped out of his role as Disney preservationist and gave a passionate, funny and informative presentation on the rise and fall of RCA's SelectaVision video disc system.  Introduced in 1981, when sales of VHS tape machines were exploding, SelectaVision was "the wrong video system for the wrong market at the wrong time."  But these roads not taken by film and video technology have much to tell us about the Darwinian jungle that is moving image production and dissemination.
Look for The Reel Thing XLII at AMIA New Orleans in late November 2017.