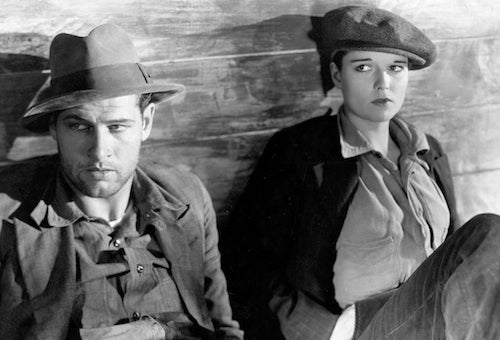 Beggars of Life  (1928)
For the first time since 2011, when UCLA Film & Television Archive received an award, I attended the San Francisco Silent Film Festival, which this year convened at the Castro Theatre the weekend of June 2-5 for its 21st edition.  The Festival presented no less than 20 programs, including films from Japan, France, Germany, Sweden and the U.S.
Opening night, the Mont Alto Motion Picture Orchestra accompanied William Wellman's Beggars of Life (1928), starring Louise Brooks.  Decades ago, I used to run Eastman Museum's 16mm repeatedly, because there was such demand, but hadn't seen the film since leaving Rochester.  This was a 35mm preservation print, made from that same 16mm print, because it was literally the only surviving element.  Given that, the print looked great.  Watching Louise in men's clothing and a cap, trying to remain invisible in a hobo jungle, where the threat of rape is palpable, I was astounded again by her modernity.  Wallace Beery is the star, but it is her androgynous charm that is the center of attention.
Friday morning started with the special program, "Amazing Tales from the Archives," another SFSFF tradition.  The BFI's Bryony Dixon presented several shorts visualizing British film studios at work, while Universal Studios introduced their digital restoration of The Last Warning (1929), which we saw Saturday night in a magnificent restoration from the surviving French dupe negative.  Finally, the Cinémathèque Française's Georges Mourier gave a fascinating talk on the in-progress digital restoration of Abel Gance's Napoleon (1927).  As Mourier revealed, the Kevin Brownlow version, as well as all other restorations had unwittingly mixed two different negatives, one the basis for the premiere at the Paris Opera, the other for the second screening at the Apollo Theatre a few months later.  Intercutting different negatives is like taking Prokofiev's cantata and film score for Alexander Nevsky (1938) and cutting them together.  But until documents were recently discovered, no one knew or actually could have known.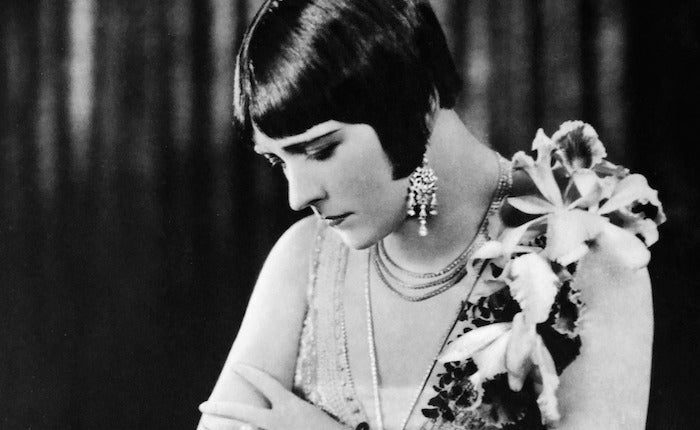 A Woman of the World  (1925)
I first saw a 16mm print at Eastman of Pola Negri in A Woman of the World (1925), directed by Malcolm St. Clair.  Negri was one of the most popular film stars in America in the late-1920s, but some of her melodramas have become dated.  Here she does comedy.  Riffing ironically off her vamp image, Negri lampoons a European countess who comes to a small town in Middle America, where her sophistication and tattoo get tongues wagging and vigilantes moving, allowing the film to satirize America's obsession with celebrities.  Negri had a flair for comedy, which she had developed with Ernst Lubitsch in his German comedies, and director Malcolm St. Clair was a Lubitsch protégé.  Priceless, too, is Sennett veteran Chester Conklin, as the befuddled, mustached cousin from Maple Valley, the film pitting country against city, a favorite 1920s trope, making Donald Sosin's piano score perfect, as it wove together 1920s contemporary music.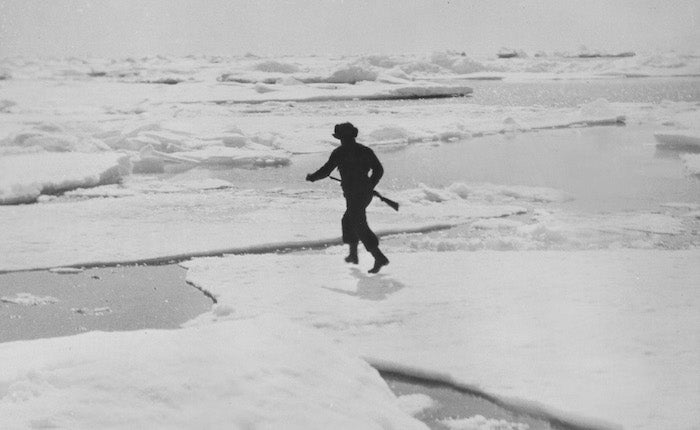 The Strongest  (1929)
In contrast, Yasujiro Ozu's Kammerspiel, That Night's Wife (1930), demonstrated his concern for family, even in what starts as a crime drama.  A man commits armed robbery to save the life of his sick child, then spends a long night in vigil over her sickbed with the cop who has tracked him down.  Mothers of Men (1917), starring Dorothy Davenport as a female judge and later governor – made before the 19th amendment gave women the right to vote – argued for gender equality in politics and life.  An important historical document, and a well-meaning melodrama, but dramatically shaky. 
The festival featured two remarkable directorial debuts: that of Alf Sjöberg, the veteran Swede who directed Ingmar Bergman's first script, Torment (1944), and whose Miss Julie (1951) was an international art house hit; and Anthony Asquith, one of Britain's most steadfast directors, responsible for Pygmalion (1938).  Sjöberg's The Strongest (1929), shot on location in the arctic in a documentary style worthy of Flaherty, featured a charismatic hero braving real ice flows in a drama of nature and man, jealousy and competition, accompanied by the Matti Bye ensemble's haunting score that emphasized the isolation of the North.  Shooting Stars (1929), a British Instructional Film release – shot in the same studio we saw in the BFI's presentation –, presents the story of the fall of a film star, her jealousy leading her to crime.  Director Anthony Asquith was clearly in love with the medium, as his homage to slapstick film comedy illustrates.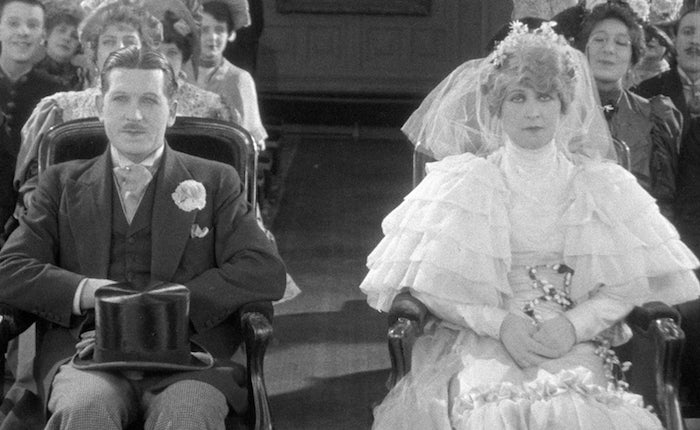 The Italian Straw Hat  (1928)
I'd seen René Clair's The Italian Straw Hat (1928) on DVD, a comedy of manners about the fin de siècle Paris bourgeoisie that pays homage to Italian comedia dell'arte while moving at the speed of a Hollywood screwball comedy, but nothing could have prepared me for the experience of seeing Albert Préjean frantically trying to find a particular straw hat, while participating in his own wedding.  The director of Entr'acte (1924) edits The Italian Straw Hat to absolutely precise comic rhythms, underscored brilliantly by the Günther Bucheim Ensemble's frothy and fretful music.
Unfortunately, there were so many wonderful films I missed, because I had to leave on Sunday, including Destiny (1921), the latest digital restoration to emerge from Germany, and René Clair's Les deux timides (1928), which I have been wanting to see forever!  Congratulations, though, to Rob Byrne, Stacey Wisnia and Anita Monga, who make sure that every screening at the San Francisco Silent Film Festival really is a special event.