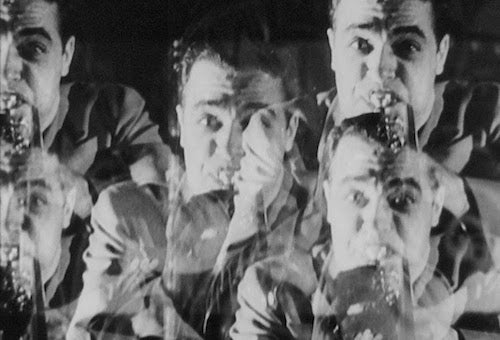 Rhapsody in Two Languages (1934)
In early December, Ghent University in Belgium invited a group of academics to a two day symposium, "Beyond Ruttmann and Vertov: Minor City Symphonies."  Organized by Ghent's Steven Jacobs and Eva Hielscher, and Anthony Kinik of Concordia University, the symposium set itself the task of exploring the many "city symphonies" that appeared in the wake of Walter Ruttmann's Berlin, Symphony of a Great City [Berlin, die Sinfonie der Großstad] (1927) and Dziga Vertov's Man With the Movie Camera (1929).  One of the many issues discussed was whether, in fact, one should talk about these films as a cycle or a genre.  The group concluded that it was a cycle that lasted from approximately 1920 (Paul Strand's Manhatta) to about 1940 (WWII), although there were a few isolated postwar examples.  At the end, everyone agreed that the discussion was extremely productive, thanks to its organizational structure, which included a short introduction, the screening of each film in 35mm, followed by a very lively Q&A between the gathered experts.  We also enjoyed some great hospitality in the medieval Belgian city.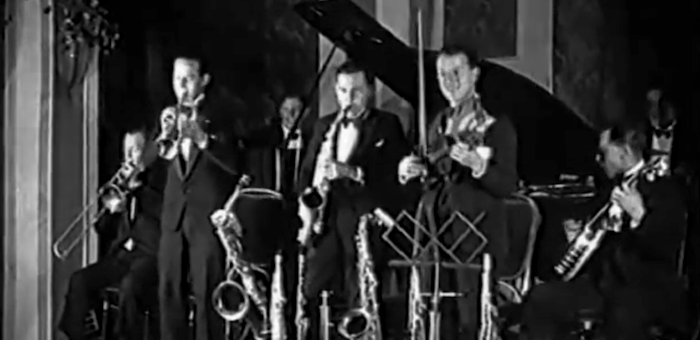 Stramilano (1929)
The day began with brief statements by the organizers, before Ms. Hielscher, a Ghent Ph.D. student, introduced Walter Ruttmann's A Little Film about a Big City… Düsseldorf (1935), a 15-minute documentary commissioned by the city of Düsseldorf, which clearly illustrated Ruttmann's turn to Nazi propaganda.  Jacobs then introduced Belgian filmmaker Charles Dekeukeleire's Visions of Lourdes (1932), a Catholic propaganda film about the shrine of St. Bernadette.  The afternoon session was dedicated to three Dutch films about Rotterdam, The Alley [De Steeg] (1932), De Maasbruggen (1937) and Rotterdam: The City That Never Rests (1928).  While the first film focused on the poorest of neighborhoods, and the second on city traffic, the third presented a history of the city as one of Europe's most important ports.  That evening, the group screened Mikhail Kaufman's Moscow (1926), an hour-long city symphony by Dziga Vertov's brother and cameraman that, despite the extremely poor quality of the print, demonstrated without a doubt that the film had been a template for Vertov's later, more famous and admittedly much more elegant film.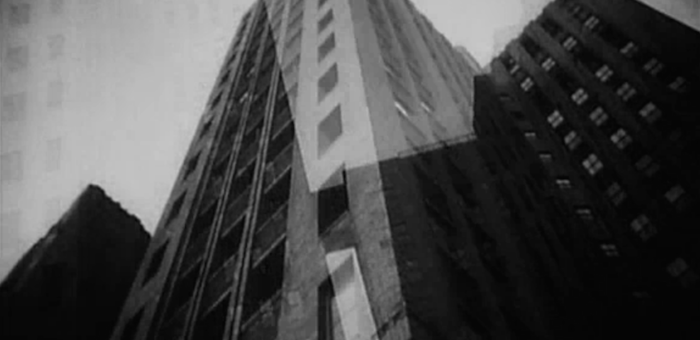 Skyscraper Symphony (1929)
The second day opened with Corrado D'Errico's Stramilano (1929), a portrait of Milan produced by Mussolini's fascist Istituto Luce, introduced by John David Rhodes (Cambridge).  It was followed by Richard Schweizer's Ein Werktag (1932), a Swiss Social Democratic Election film that plays in Zurich, which was presented by Edward Dimendberg (UC Irvine).  There was some debate about whether the latter film actually constituted a city symphony, since it included fictional scenes with several individual protagonists, rather than presenting the city itself as the protagonist, as all the other films had done.  After lunch, Merrill Schleier (University of the Pacific) introduced Robert Florey's Skyscraper Symphony (1929), and I introduced Jay Leyda's A Bronx Morning (1931), two avant-garde shorts about New York.  The former is a paean to urban architecture, while the latter offers a portrait of the borough's inhabitants.  Anthony Kinik spoke about Gordon Sparling's film depicting Montreal, Rhapsody in Two Languages (1934), then Hielscher concluded the day with her presentation of Heinrich Hauser's German feature about Chicago, A World Metropolis in Its Teenage Years (1931), a film only recently rediscovered and restored.  Being a native of Chicago, I was particularly interested in Hauser's film, which was made by a novelist-journalist and amateur filmmaker, and not entirely free of racist overtones.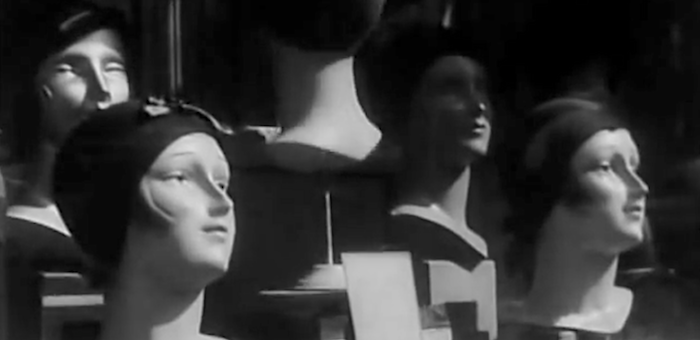 A Bronx Morning (1931)
Thanks to the participation of several local academics specializing in urban studies and related fields -- including Carolyn Birdsall (Amsterdam), Peter Bosma (Rotterdam), Bart Eeckhout (Antwerp), Bart Keunen (Ghent), Bruno Notteboom (Ghent), Tom Paulus (Antwerp), Sofie Verraest (Ghent) and Bart Verschaffel (Ghent) -- the discussions were truly excellent.  Together we established that virtually all the city films vacillated between images of modernity and tradition; production and consumption; labor and leisure; the urban and the rural; the middle class and working class; the individual and the mass; adults and children; the avant-garde and documentary forms; and propaganda and non-political subjects.  Not all the films that were screened fit comfortably into the form, given their diversity – but, as Dimendberg noted, they were bricolages, impure and heterogeneous attempts to turn the city into a character.  We were also able to establish that, in most cases, city symphonies were not travelogues nor tourist views, but rather attempts by local filmmakers to portray their own environments.  It also became clear that there were dozens and dozens of other examples of city symphonies from Europe, Asia and the Americas that warrant further research, before we can draw any definitive conclusions about city symphonies as a phenomenon in film history.