Susan E. Dalton was one of the giants in the then-emerging field of moving image archiving. For many years, she was a colleague and a friend. She died on November 30 from complications following surgery.
I think I first met Susan at one of the FAAC/TAAC meetings in the mid 1980s, after I became Curator of Film at George Eastman House in Rochester, NY. However, it was after Susan became Archivist and then Director for Preservation Projects for the National Center for Film and Video Preservation of the American Film Institute in Washington, DC in 1987 that we began to work together much more closely. She was administering the AFI's film collection of more than 15,000 films, housed primarily at the Library of Congress, but AFI films were also regularly deposited at GEH and other archives in the United States. Susan saw to that. I think she liked to think of herself as a secret mole for the regional, working in the center of national power and interests. Susan and I would have almost weekly conversations about film preservation grant proposals, new acquisitions, or the latest gossip from around Washington, whether at LOC, the National Archives, or AFI East, as it was informally called.
We also started seeing each other regularly at the annual International Federation of Film Archives (FIAF) conferences in Berlin, Paris, Lisbon, Athens, Havana, etc. as well as at the Giornate del Cinema Muto in Pordenone, usually managing to catch a meal together with Paul Spehr, her long-time living companion and later husband, and my wife, Martha, who had a real soft spot for Susan. Then, there were the drinks on the piazza. And of course she was very active in our FAAC/TAAC meetings, becoming, like me, a founding member of AMIA. Susan had a pretty sunny disposition and always seemed active and on the move, always smoking too much, always willing to discuss the latest non-masterpiece screened at the Cinema Verdi, or a cataloging irregularity she had discovered in the 1920s AFI American Film catalogs.
For a long time, Susan tried to explain to me how STAR worked, which was the cataloging program she had helped devise (at least its application to film elements, credit data), because I was in desperate need of a better cataloging program at Eastman. But, I never found the money.
We also spent a lot of time discussing the restoration of Oscar Micheaux's Veiled Aristocrats (1932), the director's first all-sound film, which we were preserving from a single nitrate print, but also evaluating the fragment that existed at the Library, trying to figure out in which way the LOC material could improve what we had. Susan may not have had all the degrees that some of the rest of us had, but she was as smart as any of us and knew her film history. She was always an invaluable advisor to me and many others I know.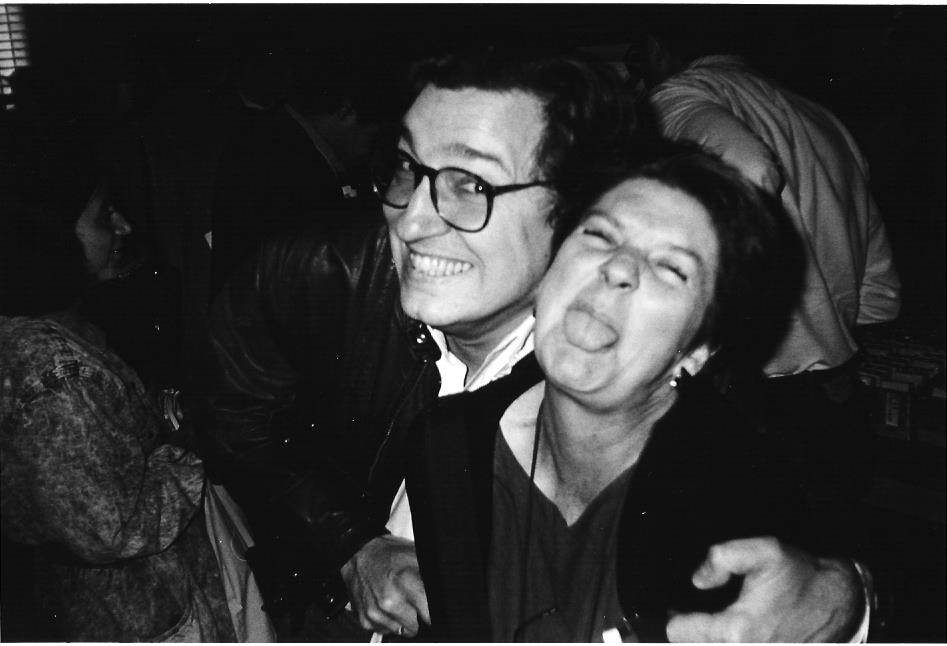 However, the project we worked on most closely was the massive repatriation of American nitrate feature films and shorts from overseas, specifically New Zealand, Australia, and Amsterdam. As I wrote in my 1988 report to FIAF: "Through the cooperation of the American Film Institute (Susan Dalton) and our New Zealand colleague, Jonathan Dennis, the Film Dept. also received a group of American nitrate films, including an early Kalem film, The No-Account Count (1914), an L-KO comedy, Married on Credit (1915), and two woman's melodramas: Just Like a Woman (1923) with Marguerite de la Motte, and Thomas Ince's Christine of the Hungry Heart (1924) with Florence Vidor." Over the next five or six years, Susan organized further repatriation projects involving many lost silent feature films from the National Film & Sound Archives in Canberra and the Nederlands Filmmuseum in Amsterdam. Susan brokered the selection of titles for individual archives, handled the shipping from overseas, and made sure the nitrate prints arrived in Rochester and elsewhere safely. A big chunk of American film history, especially from the rare 1910s-1920s, owes its survival in American archives thanks to Susan.
After Susan left the AFI, I would continue to see her at AMIA and in Pordenone. A highlight was the AMIA conference in Los Angeles, where in 2000 at the top of the Universal Sheraton, Paul and Susan got married in a beautiful evening ceremony. Ten years later, we celebrated their anniversary at the AMIA in Philadelphia. She had been living with Paul in Carroll Valley, PA since 2007.
Susan was born in Flushing, NY on June 24, 1944, graduating cum laude from the University of Wisconsin. She began her film archival career at the Wisconsin Center for Film and Theater Research in 1969, then from 1973-78 she was co-editor of the storied film journal, The Velvet Light Trap.  In 1978 she coordinated a National Conference on Archival Cataloging of Film and Television. From that point on, everyone in the field knew Susan. In 2012 she won AMIA's highest honor, The Silver Light Award for lifetime achievement.
It's tough saying goodbye, Susan. I will miss you, the field will miss you.
If you want to read a full obituary, from which I shamelessly cribbed biographical details, go to GettysburgTimes.com.