On October 26, 2012, the Association of Moving Image Archivists (AMIA) invited participants to the Linwood Dunn Theater at the Academy Film Archive for AMIA's Digital Asset Symposium, a one-day affair that was well worth the time. Attending were numerous professionals from the entertainment industry, as well as a smattering of students and job seekers. The program was hosted by AMIA Board member Tom Regal, who along with volunteers Rick Utley, Colleen Simpson, and Karen Barcellona, put together a truly exciting and enlightening program. You mean digital asset management systems (DAMs) can be exciting? Well, yes, if you are like me, a person whose eyes glaze over whenever someone starts throwing digital asset tidbytes at me, this seems to be an unlikely proposition. But here, for the first time, I got a clear understanding of what it is all about. 

Milt Shefter's keynote in the morning set the tone by tossing out many more questions than he could ever hope to answer, concerning digital lifespan, costs, etc. Jeff Proctor and Claus Trelby from ProAngle Media and Iron Mountain, respectively, discussed the mass digitization of all the Los Angeles Lakers' visual assets from KTLA and Fox, now that Time Warner Cable has bought the Lakers broadcast rights for billions of dollars and want to make sure no one touches the stuff without paying; bye-bye free TV Lakers games. My take away was that even though they are swimming in cash, they have only digitized 1000 hours in 6 months and still have no metadata for a search engine, which tells me this whole process is extremely costly and labor intensive, even if you've got the bread.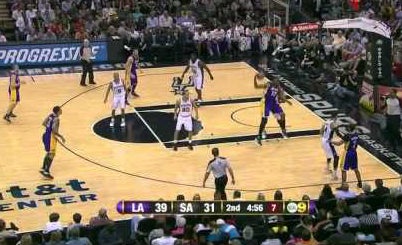 The highlight of the morning, though, was Julie Dutrisac's case study of how the National Film Board of Canada put 2,500 films online, then mass digitized all their other assets, which meant creating a tiered digital system for zettabytes of data. Her explanation of both the planning process and the workflow was the clearest and most understandable presentation of its kind I have ever heard. For the 2,500 titles they have online, they created a "mezzanine" of spinning disc drives for immediate access, and have added iPhone, Android, and iPad audience content platforms, since going online in 2009; resulting in more than 16 million viewings. Dutrisac said: "Once you go down digital, you are condemned to that road." Meaning for all the other assets, they were digitized in HD as DPX frame-by-frame files, with the raw scans stored in "deep storage" on DSM and DM with only a minimum of cleanup and color correction. Their IT infrastructure and Media Asset Management system was made possible with donations from some unnamed companies, otherwise the costs would have been far beyond what the NFB could afford, which was about $3-4 million. Yikes!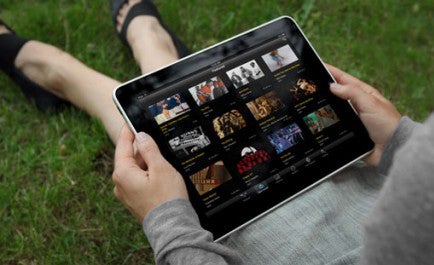 The first speaker in the afternoon was Steve Cronan of 5th Kind, who introduced a digital asset management system for film production, which was interesting, but less germane to my concerns as an archivist. John D. Edwards from Kaiser Permanente then talked about their attempts to get all their medical imaging (x-rays, etc.) from their member doctors and hospitals into one system for immediate access. They haven't gotten around to digitizing moving images, though, so the jury is still out on whether their system works for the avalanche of bytes coming at them from that quarter.
The highlight of the afternoon was undoubtedly Steve Anastasi from Warner Brothers, who discussed archiving all their born digital content, now that filmmakers feel shooting digital is free and therefore they can increase shooting ratios form a modest 40-1 to 200-1 and higher. Steve's presentation, delivered as stand-up comedy, was nevertheless an excellent summary of all the issues facing moving image archivists in the brave new world of digitality, broken down into comprehensible steps. He started off by naming their guiding principles:
1. Digital media offers no long-term protection
2. Digital assets are either managed or perishable
3. Digital archiving requires changes in production workflow and delivery.
The biggest problem? What to do with all that raw footage, of which only 20% even has a prayer of ever generating revenue? They studied costs for in-house storage, out-of-house storage, filming out to analog media, etc., and decided it was cheaper not to set up their own infrastructure, despite the masses of material. If they are not doing it, why should an institution like UCLA, I asked myself? They also made the decision that loss is good, in other words, all those terabytes of outtakes from one film production will, after they have remained inactive for ten years, be jettisoned. And while they do keep that material, they will not spend any effort in transcoding to new formats. This makes sense. All the rest of us can do is mourn the fact that with film, they used to be able to keep everything forever at little cost. But as Steve said, "those days are over."
"All the rest of us can do is mourn the fact that with film, they used to be able to keep everything forever at little cost. But as Steve said, 'those days are over.'"
Less happy news from Warner Brothers: By next year, Warner Brothers will stop production of all 35mm release prints. If you don't have digital projection, then, you won't see the newest films from any of the studios. It is the end of cinema as we knew it…