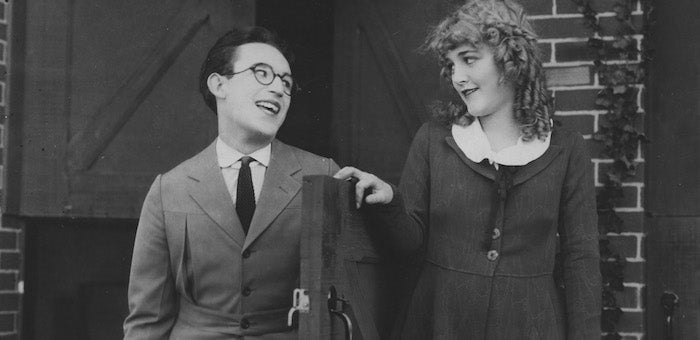 UCLA Film & Television Archive is pleased to recognize our generous contributors, whose support makes it possible for us to preserve and make accessible our nation's moving image cultural heritage.



We would like to thank:

Preservation Circle

 Farhang Foundation
 The Film Foundation
 Louis B. Mayer Foundation
 National Film Preservation Foundation
 The Packard Humanities Institute
 Pride Foundation Ric Weiland Estate Fund
 Brett Ratner
 The Myra Reinhard Family Foundation
 Robert Rosen
 David A. Stenn


Producers Circle

 Bronni and John Connolly
 The Andrew J. Kuehn Foundation
 Eleanor and Glenn Padnick


Directors Circle

 Stephanie and Harold Bronson
 Hiller 2007 Charitable Remainder Unitrust
 Carol Bahoric and Myron Meisel
 Mary Pickford Foundation
 Margaret Black and John Ptak
 Adam Rubinson
 Alexandra Seros and Walter Ulloa


Studio Circle

 Irvin S. and Ida May Atkins Family Trust
 John Cannizzaro
 Chris Eyre
 Richard J. Frank
 Mindy Schirn and Jan-Christopher Horak
 Tim Ireland
 Rohauer Collection Foundation
 Amber and Richard Sakai
 Jonathan Taplin

 

Silver Screen Circle

 Bonnie Arnold and Robert Puglisi
 Stewart K. Bernstein
 The Estate of John G. Contes
 Barbara Roisman-Cooper and Martin Cooper
 The Early To Bed Tent - Oasis #239
 Flicker Alley, LLC
 John Gloske
 Thomas M. Hansen
 Gail Kamer and Warren Lieberfarb
 Debora L. Masterson
 Lawrence A. Mirisch
 Jennifer Owens and Jay Ornellas
 M. Duane Rutledge
 Margaret Jolley and David Sameth
 Stephen Neal Sauer
 Barbara and Franklin Varenchik
 Wolf-Kasteler Public Relations


Cinephile Circle

 Paige Simpson and Michael Apted
 Brad Ballast
 Sarah and Tyler Bensinger
 Block-Heads Tent of the Sons of the Desert
 Tracy and David Blumenthal
 Elizabeth Bryson
 Nancy and David Colman
 D. J. Audio, Inc.
 Bob Duncan
 Gay and Donald Durward
 George Grant
 Lin Zhane and Michael Iracondo III
 Keya Khayatian
 Sean McCulley
 Sue Omsted and Kenneth Seiff

 

*List reflects gifts made between July 1, 2016 and May 19, 2017.
  

Family and Friends of Ron Isroelit
"Our dad was an avid old movie buff, and he especially loved Laurel & Hardy films. I remember many times (pre-video/DVD/Internet) when he would setup his 16mm projector and screen Laurel & Hardy titles like Brats (1930) and Hog Wild (1930) in the basement of our house or outside on a warm summer night so that the kids in the neighborhood could also see them. We'd watch them once, then rewind and watch them again and again. It was the memory of this enjoyment and his passion for classic films that motivated us to look for a unique way to honor his memory after he passed away. This led us to the discovery of UCLA Film & Television Archive's restoration program and the idea of restoring a film in his honor.
At the first meeting with the UCLA archivists, we were amazed at the list of films that needed to be restored: features, shorts, serials, westerns, comedies, silent and sound eras. Wow! What an opportunity, but how do you decide? Then we saw a few Laurel & Hardy titles on the list, and we knew immediately that restoring one of those would be a perfect way to honor his memory—and that his love for Laurel & Hardy films that he'd passed down not only to his kids, but also to his grandkids would live on. We settled on a classic Laurel & Hardy title called Helpmates (1932). It was a great way to give back to a specific cause that had meant so much to him during his life. And what better way to insure that future generations could benefit from the timeless Laurel & Hardy humor than to restore a classic title within the UCLA Film & Television Archive library."


Ken and Carol Schultz
"Our first exposure to classic films of the 1930s through the 1950s was during the 1970s in our hometown of Pittsburgh, Pennsylvania, where a guy named Rege Cordic hosted "Sunday Afternoon at the Movies." There were probably dozens of these Sunday afternoon matinee shows on air throughout the country at that time, but those shows were not hosted by Rege Cordic.
Rege had grown up in Pittsburgh and worked in radio during the '40s and '50s and moved to Los Angeles in the '60s to begin an acting career in television, but he returned to Pittsburgh regularly to host his show. Rege did a wonderful job of analyzing plots and characters, and describing the skills exhibited by actors and directors in creating fascinating depictions of human aspirations, fears and dreams—along with aspects of the films that nobody else ever talked about. Our love of classic films and belief that it is critical to preserve them is as much a result of our childhood memories of watching these films and learning about the complexities of life from them as it is the quality of the stories, phenomenal acting and talented people who brought them to life.
We are so pleased to be able to further our understanding of, and experience with, classic film and moving image through our involvement with UCLA Film & Television Archive. It has been quite meaningful to us that our philanthropic support of the Archive means not only our favorite films, but also other portions of the Archive collection can be preserved and accessed for future generations to study and enjoy.
Thank you Rege, and thank you to those at UCLA who dedicate their lives to this mission."