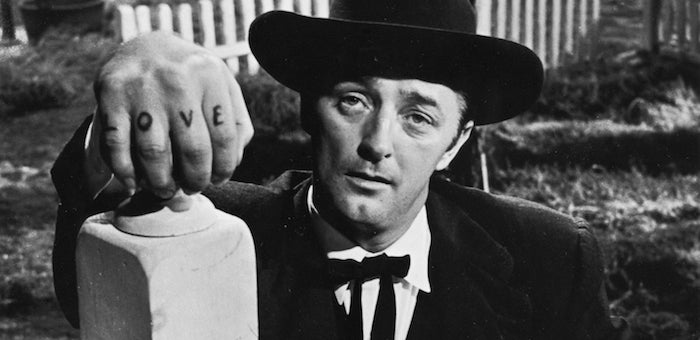 The Night of the Hunter  (1955)     

The Archive might spend months restoring a single film, and the cost of such restorations can be substantial. The work of our restorationists ensures that hundreds of titles in our collection can now be experienced by future generations.  It is the commitment of our partners in restoration: dedicated movie buffs and friends, supporters, public agencies and charitable foundations, who make this possible. We invite you to become an active partner in restoration. 
Make a Contribution online.  Or to donate by check, please make the check payable to "The UCLA Foundation" and mail it to the address below.  Your support helps us fulfill our mission.  Thank you!

Laurel & Hardy
The films of the most beloved comic duo in history are in dire need of restoration.  We aim to restore all of the surviving negatives of Laurel & Hardy at UCLA.  Visit our Laurel & Hardy Preservation page to to find out how you can help.

For more information, please contact us:
UCLA Film & Television Archive
The UCLA Foundation, P.O. Box 7145
Pasadena, CA 91109-9903
archive@cinema.ucla.edu