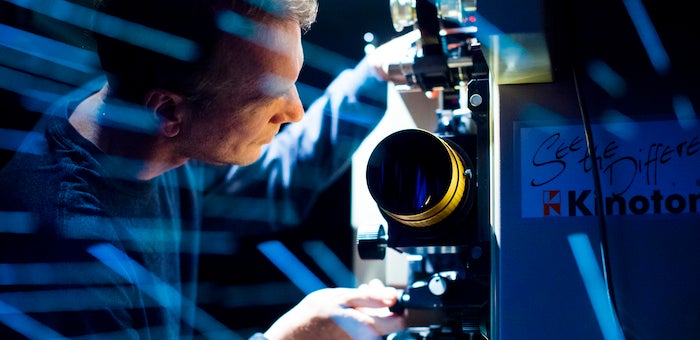 UCLA Film & Television Archive is grateful to its partners and contributors who help make our public programs possible. Offering world-class screenings involves financial commitments.  Whether it is arranging for visiting filmmakers, purchasing film clearances, offering free programs, or maintaining the Billy Wilder Theater, we cannot do it without your support.
Make a contribution online. Or to donate by check, please make the check payable to "The UCLA Foundation" and mail it to the address below.  Your support helps us fulfill our mission. Thank you!


Curtis Hanson Fund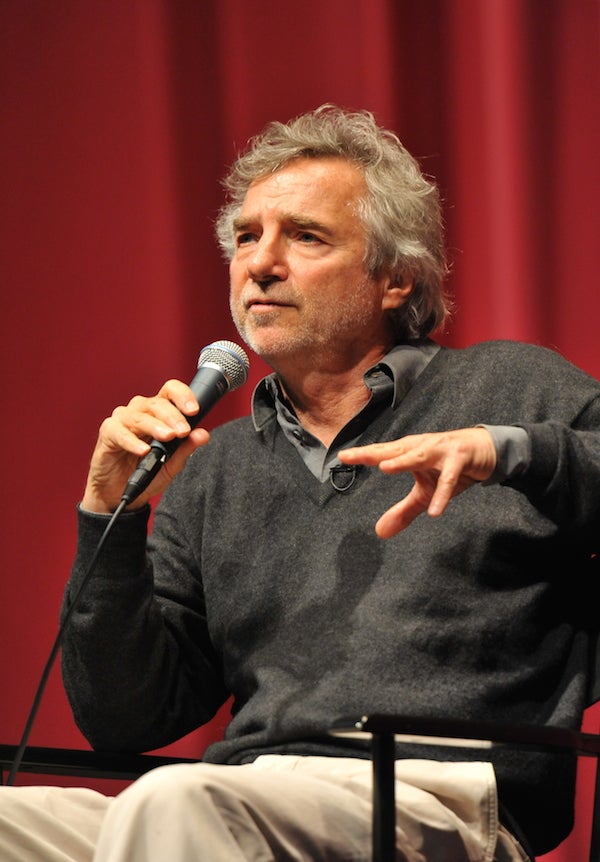 Established in 2017 in memory of the Archive's respected colleague and honorary chairman, the Curtis Hanson Fund at UCLA supports the year-round public programs and moving image preservation work of the Archive.
Filmmaker Curtis Hanson passed away on September 20, 2016 after battling Frontotemporal Degeneration (FTD). In the 1990s, he rose to prominence with an eclectic slate of films including The Hand That Rocks the Cradle, The River Wild, and his most critically acclaimed work, L.A. Confidential, which was nominated for nine Academy Awards and named to the National Film Registry in 2015. In 1999 he accepted the position of the Archive's honorary chairman, serving as a passionate champion of film preservation, as well as an advocate for theatrical exhibition and research.

Hanson, himself a devoted cinephile, could be seen at many of the Archive's film events. "It was the movies that brought me to UCLA, old ones, new ones, movies from Hollywood and from around the world, movies that I could not see anywhere else," said Hanson in 2002. "The films exhibited are the public face of the Archive and the movie lovers of Los Angeles are lucky to have it."

Hanson might be best remembered by Los Angeles cinephiles for hosting the Archive's long-running film series, The Movie That Inspired Me, a program that he personally curated. Beginning in May 1999 with cinematographer Janusz Kamiński and a screening of Andrei Tarkovsky's My Name is Ivan (1962), this series of unforgettable events included: Drew Barrymore and Annie Hall (1977), Sean Penn and Minnie and Moskowitz (1971), Diane Keaton and Stagecoach (1939), Christopher Nolan and Blade Runner (1982), Todd Haynes and Midnight Cowboy (1969), Carrie Fisher and A Tree Grows in Brooklyn (1945), Alexander Payne and The Breaking Point (1950), John Lasseter and Dumbo (1941), Kathryn Bigelow and The Wild Bunch (1969). View photos from this series.
Please consider supporting the Archive's public programs and preservation efforts by giving to the Curtis Hanson Fund at UCLA.

For more information, please contact us:
UCLA Film & Television Archive
The UCLA Foundation, P.O. Box 7145
Pasadena, CA 91109-9903
archive@cinema.ucla.edu
Please review UCLA and the UCLA Foundation's Disclosure Statements for Prospective Donors at uclafoundation.org/disclosures.